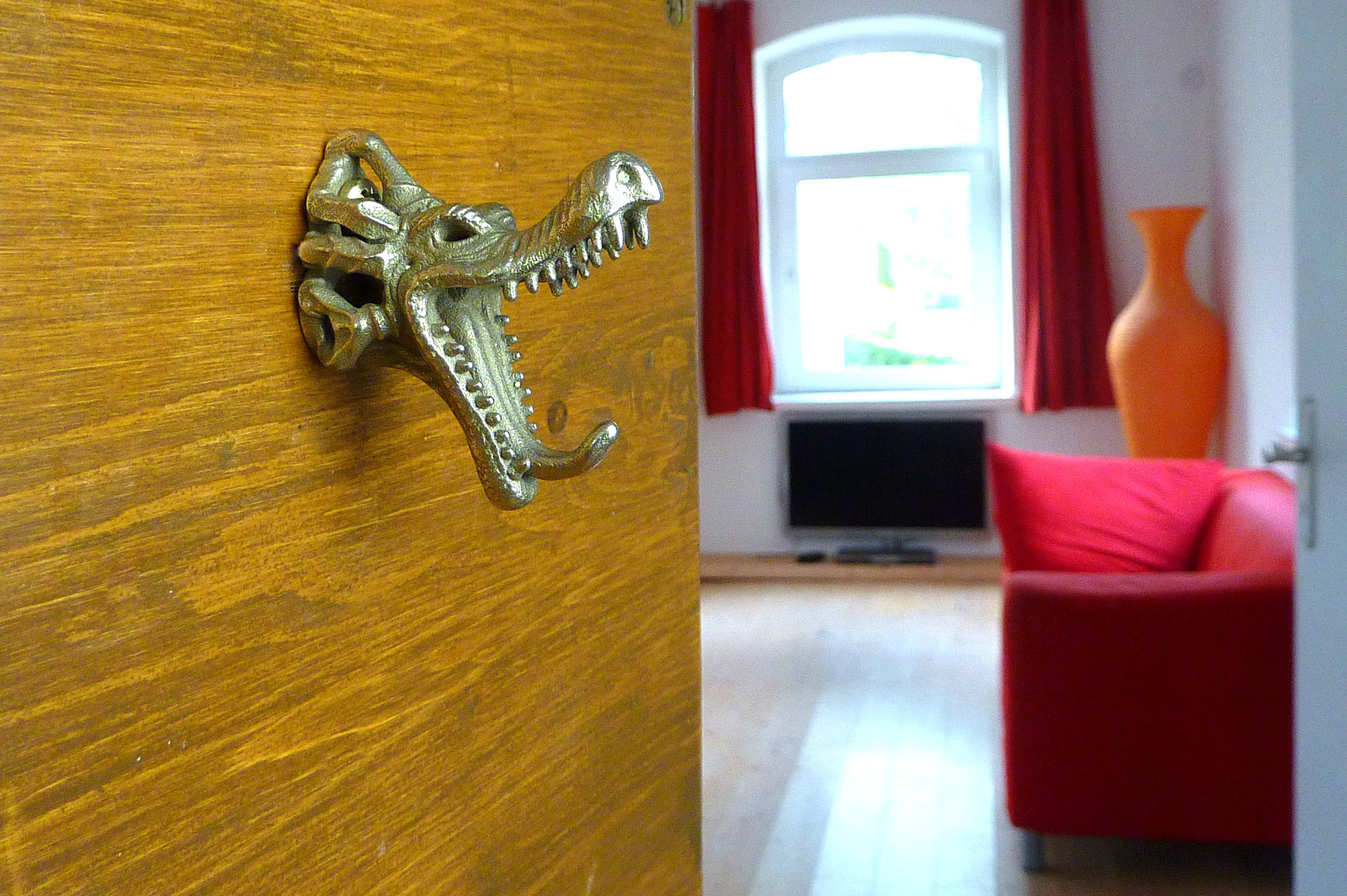 This is a dragon-shaped wallhook. The tongue of the dragon can be used to hang stuff on your walls, be it towels, clothes, cups or whatever.
Mounting is very easy: Just put a screw into your wall and clip the Dragon on that screw. ( watch video!) In case you can´t use a screw ( e.g. on ceramic tiles) you can use the little adapter ( also in my shop) to glue it to the wall with doubblesided adhesive tape. I tested the stability of the tongue: Around 5 KG should be no problem!
You can see the mounting process in the video.