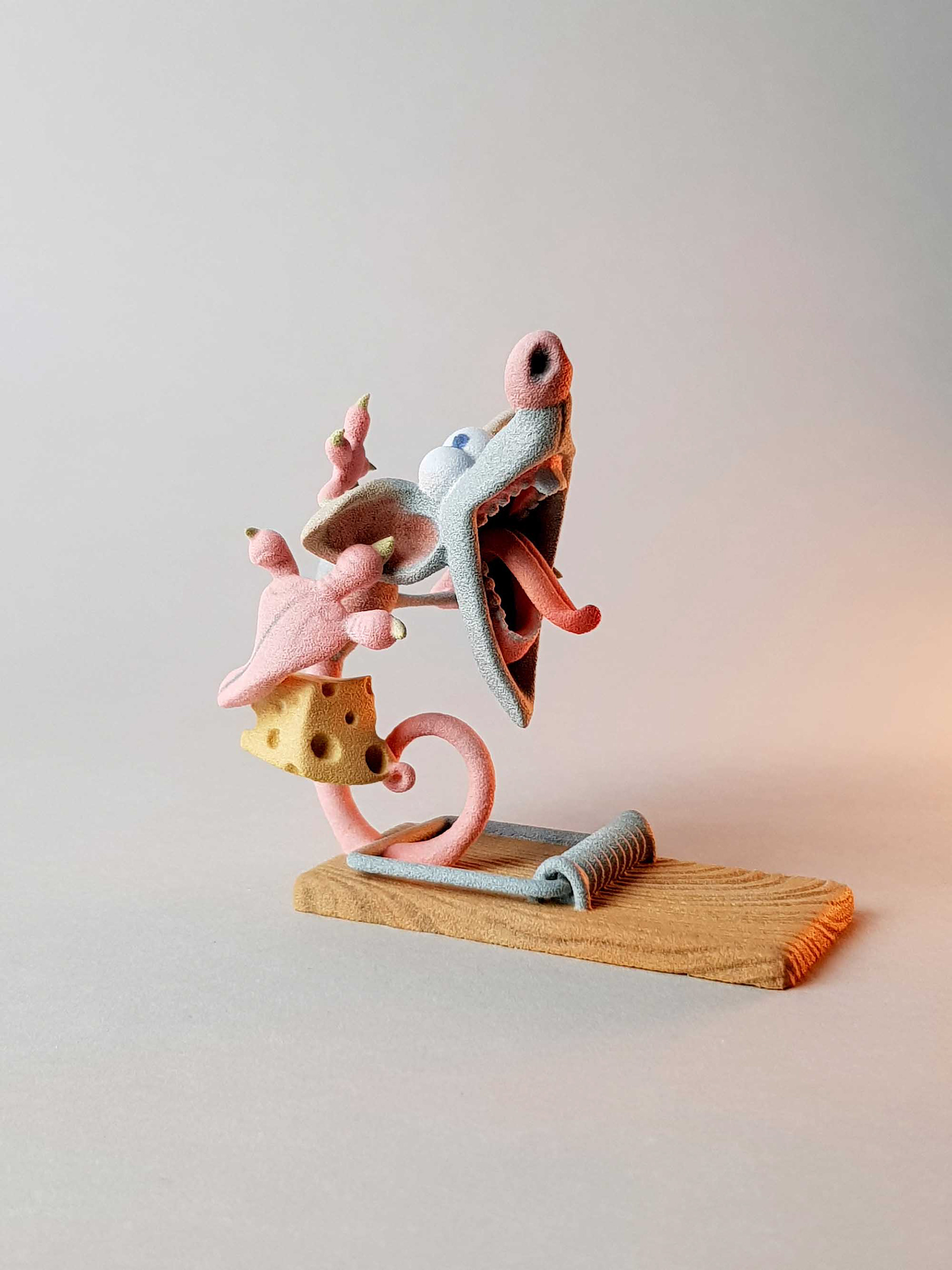 "Mousetrap"


The challenge was to have the body seemingly floating in the air but make it stable enought to be 3D printed and also be able to hold it's own weight. So the cheese also  acts as a "supporting structure"....
This little sculpture can be connected to 4 2x4 Toy bricks but can also stand on it's own....
"BRIQ REBEL" are sculptural objects that fit common standard toy bricks,
for example LEGO® bricks. (LEGO® is a trademark of the LEGO Group of companies which does not sponsor, authorize or endorse this sculpture).
Sculpted in zbrush.
3D printed in colored nylon.
Availavble at www.briqrebel.com